Fleet Shell Slide-In Camper Floorplans
The Fleet Shell camper is available in the floorplan displayed below or can be configured with a roll-over couch on the truck passenger side. This couch converts to a bed (33" X 72") in five seconds and accommodates sleeping for a third adult or two young children. Shell models are not available with a sink, refrigerator, shower, or shore power (cannot plug into external power). A Fleet (non-shell) model can be equipped with these options and is available here.
Slide-In Shell Camper Model Tour
Here is your next best exploration opportunity to being inside a camper. Please note that this video does not present the full breadth of options. To see all of the currently available options, pricing, and weights, please click on the blue "Build & Price" button.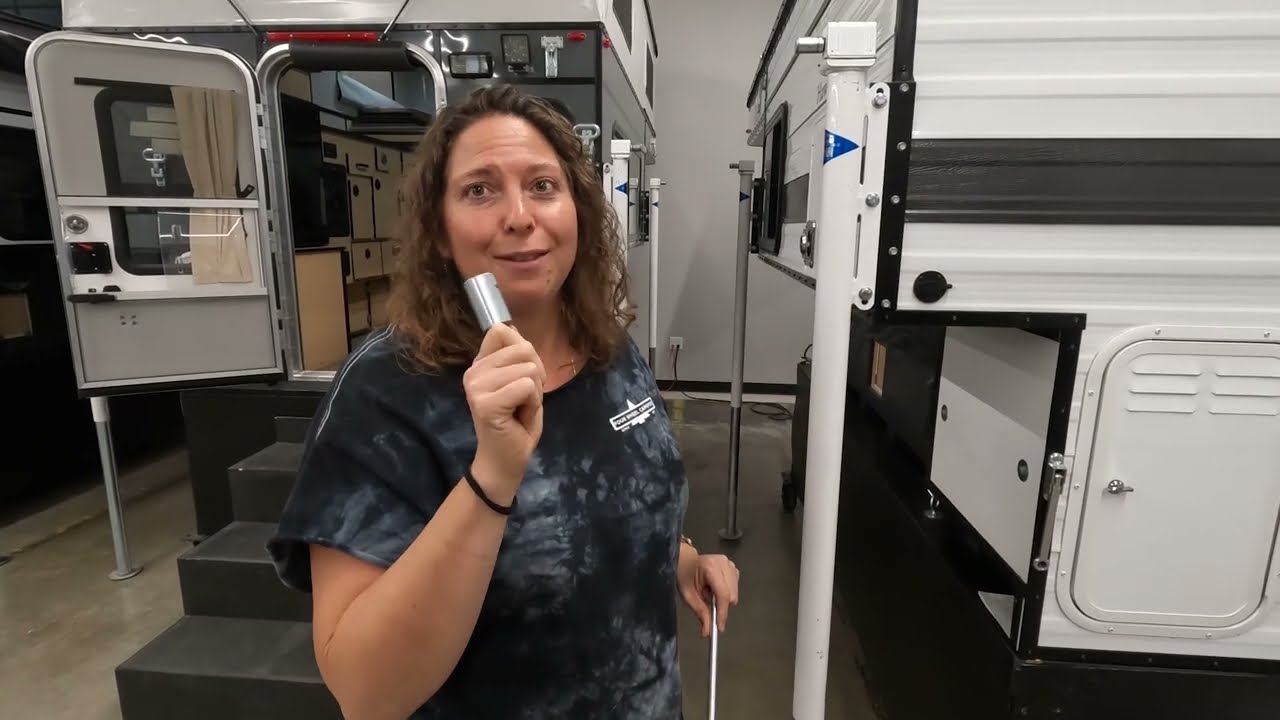 Specifications
Here are the basic specifications. Please click on the blue "Build & Price" button to create a total price and weight based on the menu of options and accessories you select.
Camper Frame

Welded Aluminum

Welded Aluminum
Camper Roof

One Piece Aluminum

One Piece Aluminum
Camper Siding

Aluminum

Aluminum
Adult Sleeping

2 - 3

2 - 3
Main Bed (High)

72" X 76"

72" X 76"
If appicable - Lower bed from seat conversion

33" X 72"

33" X 72"
Upholstry & Collapsable Siding

Cut, Sewn, and finished at FWC factory

Cut, Sewn, and finished at FWC factory
Base Model Dry Weight (Approx)

900lbs

900lbs
Height Down (includes vent) *can vary depending on truck

54"

54"
Height Up (includes vent)

87"

87"
Interior Height (popped up)

6' 4"

6' 4"
Roof Length

128"

128"
Body Width

75"

75"
Fresh Water Capacity

20 Gallons

20 Gallons
Propane Capacity

(2) 2.5 Gallons

(2) 2.5 Gallons
Take your camper anywhere your truck can go
The rugged light weight aluminum frame and low profile design greatly reduce vehicle and driver strain, while maximizing fuel efficiency.
Hard and soft side materials and craftsmanship translate to decades of use in most any environment.
The one-piece, light weight aluminum roof is water proof and handles decades of ups and downs.
Campers are carefully designed and installed to fit your truck. The right height, width, and balance for a better look and ride.
Build & Price

Get a camper price and weight based on features and accessories you select

Build Camper

Find a Dealer

Locate a dealer located in the US, Canada, or other countries

Find Dealer
Subscribe for latest news
Receive emails about upcoming events, new products, and adventure/camping news