PROJECT M REVIEW FOUR WHEEL CAMPER'S LATEST POP UP TRUCK – VanClan
Campervans need to be as rugged as the adventures that people take them on. They need to be ready for whatever the elements might throw at them, and they also need to be able to accommodate all of the owner's needs. We see a lot of stealth campers that have been created purely with the ultimate off grid adventure in mind, but it's not very often that we see a camper that has the ability to offer all of the things above in one affordable package. Luckily for you, fellow readers, we can finally reveal everything that we know about a brand new range of pop up truck campers from the genius minds over at Four Wheel Campers. It's called Project M, and it's going to change the way thrill-seekers get off-grid forever!
We were lucky enough to test this brand new range of truck campers out on our visit to America earlier this year, and many of you might even have seen some of the elusive Project M pictures that we uploaded onto Instagram over the course of our trip. This camper is like no other Four Wheel Camper that we've seen before, and it might shock you to find out that prices for the base package are to start from just $9'000! Let's stop with the fact-teasing and get straight into the article; this is one that you're definitely going to want to bookmark for later!
Take A Look At Project M, The Newest Off Grid Camper On The Block!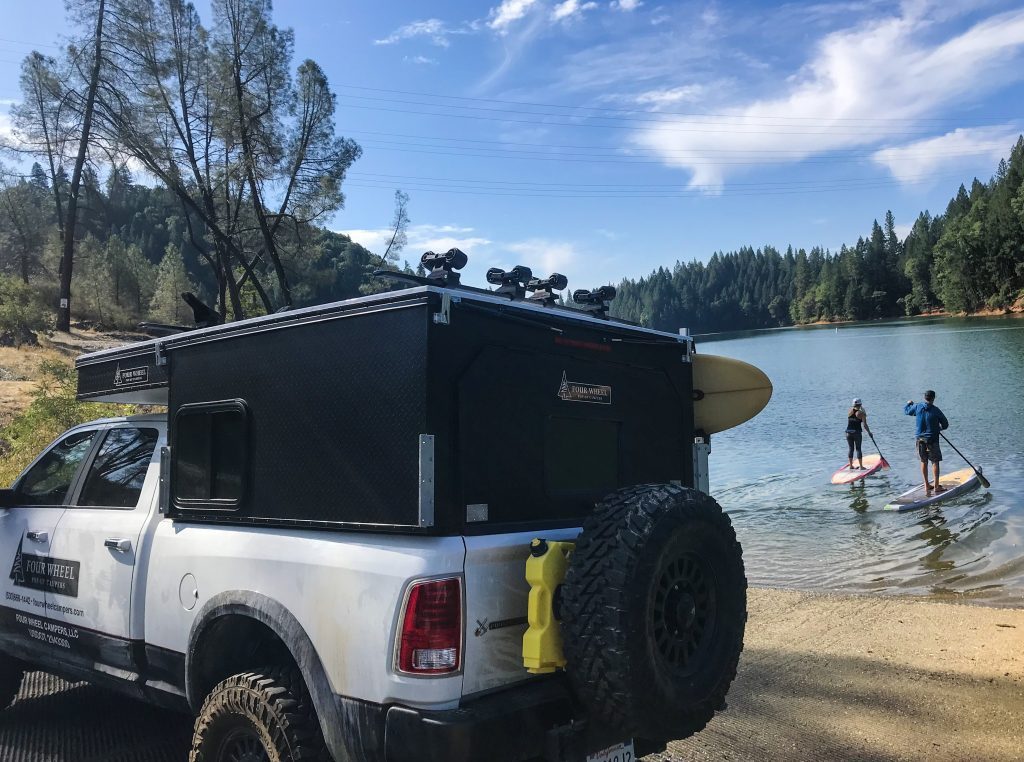 We've had the pleasure of testing out multiple models and evolutions of these Four Wheel Campers over the past couple of years, and we've also experienced first hand the awe and excitement that people experience when they see them for the first time. We spent two weeks driving all across America with two of these Project M models in tow and people absolutely loved the idea. A pop up camper with the ability to expand and build upon as and when you see fit; it's an overland dream come true.